Welcome to Healey Medical Practice PLLC!
We are a Complete Family Medical Practice located in Downtown Canton, NY. We invite you to come visit us, and learn how the Healey Medical Practice can help your family
---
Insurance & Health Care
At Healey Medical Practice we participate in many managed care plans and see patients with traditional insurance. Please see our list below. Many plans require that you make a co-payment at the time of your visit. To make it as easy as possible for you, we accept cash, checks and most major credit cards at our office.
Please bring your insurance card with you for each visit and notify our front desk with any insurance coverage updates.
If you have any questions, please call Amanda at 315-379-9158 ext 105.
---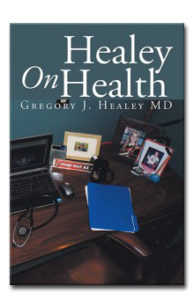 With a conversational style and humor drawn from his real-life experiences, Dr. Healey manages to convince the reader that they are sitting in his office having a casual but meaningful discussion about matters concerning health, and everything else.  The newspaper column was always meant to help inform and entertain the local community and it is hoped the book will do the same for the extended community. And if you get a chuckle or two out of it along the way, Dr. Healey will be enormously pleased.
The book is available locally at the following places,
The Pear Tree
St Lawrence Brewer Book Store
The Willow Tree
Clarkson Book Store
It is also available online @ website HealeyonHealth.com as well as Amazon.com
If you would like a signed copy Dr Healey would be happy to sign one for you at the office.
---